Wedding planner in Nice, Cannes – French Riviera
Wedding organization
Organization of your corporate or private event
Gustavo Averbuj - Event Creator
Our company "Une Histoire Romantique" by GA is located on the French Riviera, between Monaco and St Tropez more precisely in Nice, and shines thanks to its master builder Gustavo Averbuj both nationally and internationally.
We intervene on the staging, the organization, the creation of any event whether private or professional: wedding organization, floral decoration, Jewish wedding, bar mitzvah organization, team building, etc..
Our know-how and our structure allow us to meet all requests from the most simple to the most exuberant!
Production photo / video : MoonRiver Prod
Une Histoire Romantique…
It is the heart of our profession to allow you to magnify your Love Story!
We accompany you in the organization of your wedding ceremony, whether religious or non-religious in every detail. Together we consider the choice of location, structure, furniture, decorative elements, materials, colors…
We will remain at your disposal to elaborate with you and for you a wedding project faithful to your expectations and wishes with the help of our wedding planner Gustavo Averbuj.
….your love story is obvious…
It's your Romantic Story!
Discover our achievements, our customers
With you I live love, to eternity and beyond…
Customer testimonials
Thank you for your patience, kindness, presence and dedication. Without you, our wedding wouldn't have been the same. You responded to all our whims and made our marriage a dream. Thanks for everything.
Alexandre & David
Wedding in Cannes, June 2015
Hello Gustavo, a little word to thank you for the decoration of the synagogue last Sunday which was magnificent! Even if it wasn't always easy, the result was worth it. We kiss you.
Elodie & Ness
Wedding in Nice, December 2015
Hi Gustavo, I wanted to thank you again for the wonderful work you did for Warren and Deborah's wedding, it was a dream. We really appreciate you and hope to see you for a drink when we will come to Cannes.
Warren et Deborah
Wedding in Cannes, June 2015
Le mot de Gustavo Averbuj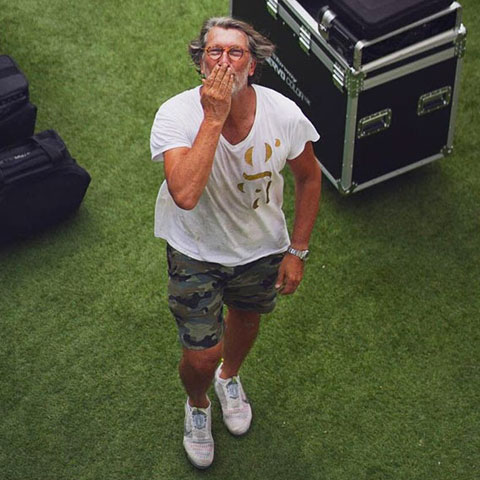 Contact our wedding planner in Nice
Our wedding planner Gustavo Averbuj is reachable by phone, email and you are free to contact him at your convenience or leave him a message with your contact details and he will call you back as soon as possible.